From Vacant Home to Designer Dream!
Our clients brought us into this home prior to purchasing it.  This home was largely, but not entirely, complete and had been sitting vacant for some time.  We needed to figure out what was done and what wasn't, and confirm that we could complete the home so that it could be inspected, permitted and occupied.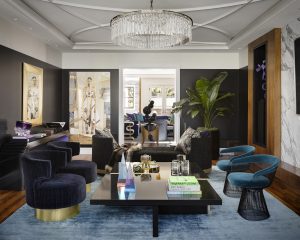 It was an exciting riddle and our team was up to the task.  We started at one end and slowly worked our way through every room, every mechanical system, from windows and doors, to light switches and appliances.  We took stock of where we were at and what it would take to get our clients moved in.
Additionally, our clients brought in the wildly talented Paul Lavoie to bring their own sense of art and style into the home.  We managed the renovation scope as dictated by the design.  We installed stunning fixtures, and played with colours and textures that not all homeowners are game for!
The result, well, we'll let the photos speak for themselves.